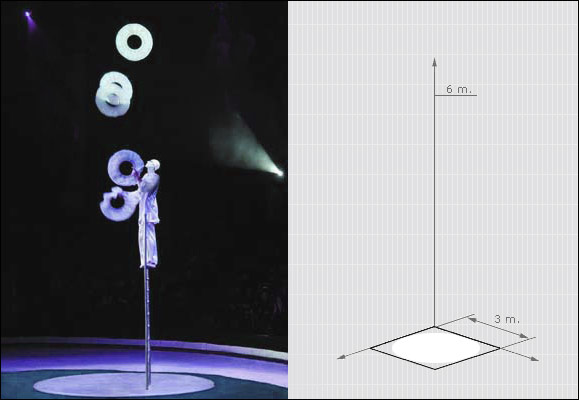 Technique info:



For successful performance

"YOUR PIERROT"

act it is necessary

place: in door (without wind).
height minimum on the stage: 6 metres.
depth and length on the stage: 3 metres.
floor: solid, hard, direct( wooden or plastic or stone ...)
...or make wooden platform diameter 2 metres 40 centimetre for balancing on the ladder.
timing of the act: 6:00 minutes or 3:40 minutes .